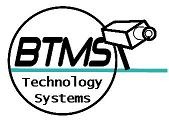 Technology Solutions for
21st Century Problems


Overview Business Home Products E-Commerce Search Blog Weather Email Guestbook


Since 2006, BTMS Technology Systems has been providing outstanding surveillance system and computer system solutions for commercial businesses large and small as well as some residential customers in the mid-South. At BTMS Technology Systems, we:

use superior equipment
provide professional installation
give dependable service
charge reasonable prices
BTMS Technology Systems values our customers. We work with our customers to meet their security system needs and provide solutions and answers to their technology problems and questions.

BTMS Technology Systems is located in Memphis Tennessee. We serve customers throughout the mid-South including: Alabama, Arkansas, Mississippi, and Tennessee. However, we have satisfied customers as far away as North Carolina!

Call us at (901) 485-6641 or email us at requests@btmsinc.com for more information.



Commercial video surveillance systems can be used to provide an additional level of security for your business. Video surveillance systems can be used as both proactive and reactive security tools.

Your security system acts as a deterrent to crime. BTMS Technology Systems can outfit your business with the right equipment and integrate it with your internet access to make it possible for you to view your system from anywhere! Cameras both visible and hidden can capture perpetrators in the act. For business owners with multiple locations, IP video surveillance gives you the opportunity watch multiple sites from a single location. BTMS Technology Systems understands how to make surveillance work for you. Your surveillance 'presence' may help you to stop and address issues before they occur.

Your surveillance system may provide critical footage for law enforcement. If a crime occurs at your business, surveillance footage may be an important tool used by law enforcement for investigation and evidence. BTMS Technology Systems installs user-friendly software that you can use to make CDs or external drive copies for authorities or will assist you by reviewing and capturing the necessary footage for you.

BTMS Technology Systems has uses a variety of different cameras from bullet, dome, Infrared to low light, lipstick, pan-tilt-zoom, tamperproof or hidden cameras. But, picking the right camera is only part of the story.

We find the right angles for those cameras to maximize coverage in a variety of light levels. We select the best equipment possible for your business needs: from the cable and wiring, digital video recording equipment (standalone DVR systems and DVR cards that are installed in computers), to the viewing monitors (computer monitors and televisions both flat-panel LCD/Plasma and CRT).

BTMS Technology Systems will work within your budget to provide an affordable solution. We can also assist you in providing basic surveillance coverage that you can expand and upgrade when your needs and finances permit.

If your video surveillance system requires audio surveillance (microphones) or point-of-sale devices that capture retail transactions to record employee activity during transactions, BTMS Technology Systems has experience with installing these devices too.

BTMS Technology Systems services what we sell and can service your existing system. No matter what your surveillance system needs are, BTMS Technology Systems offers the solution with superior service before, during and after the sale. For a site evaluation and free estimate contact us by phone (901) 485-6641 or email us at sales@btmsinc.com or service@btmsinc.com.


BTMS Technology Systems has developed surveillance solutions for a variety of different business situations across the mid-South. A sample of the variety of businesses we have served includes:

Convenience Stores
Day Care Centers
Entertainment Centers
Factories
Fast Food Restaurants
Gas Stations
Grocery Stores
Health Clinics
Hotels/Motels
Liquor Stores
Offices
Pawn Shops
Places of Worship
Auto and Truck Repair Shops
Concept & Upscale Restaurants
Salvage Yards
Specialty Stores
Sports Bars
Strip Malls
Tax/Title Loan Service Centers
Warehouses
Click here to see articles on Video Surveillance that may help you in planning for your business protection needs. Contact us at requests@btmsinc.com for more information or to arrange for a free site evaluation.


Using the right surveillance equipment to design the best surveillance solution to meet the needs of our customers is our primary focus. At BTMS Technology Systems, we have developed partnerships with a wide network of surveillance system equipment suppliers. Our suppliers make it possible for us to craft your surveillance solution with high quality equipment at reasonable prices.

Click here to see a small sampling of the cameras, DVR standalone systems and DVR cards we have used in past installations.

Contact us for further information or to arrange for a free site evaluation.

Click here to shop our surveillance deals. This month:

*** FREE SHIPPING TO THE CONTINENTAL U.S. ***


BTMS Technology Systems understands that your computers need to connect to one another and the world. BTMS will help you to create the computer system that meets your needs. We are experienced in network integration, hardware and software installation. Let us provide you with a system solution that makes sense for your business.

Computer Equipment Acquisition
Networking
System Integration
Hardware and Software Installation
Internet Access
Call us at (901) 485-6641 or email us at sales@btmsinc.com for more information or to arrange for a site evaluation and quote.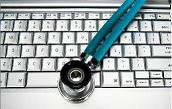 BTMS Technology Systems can also help you get your computers back into shape! If your computer has lost its pep or caught a virus, we will diagnose the problem and provide you options for repair or replacement. Our system services include but are not limited to:

Computer Diagnostics
Hard Drive Replacement
Audio/Video Card Replacement
Hardware and Software Installation
Virus, Adware and Spyware Removal
Call us at 901-485-6641 or email us at service@btmsinc.com and we will contact you to assess your computer problem.


For more information or to schedule a free evaluation of your technology needs, please call us at (901) 485-6641. You can also contact us using any of the following email addresses: sales@btmsinc.com, service@btmsinc.com or requests@btmsinc.com.

We look forward to hearing from you!


Businesses listed in the Partner Sites section are ones that we patronize and recommend. Please check them out for more great service at great prices.

Dot 5 Hosting B2B Yellow Pages Insider Pages Merchant Circle